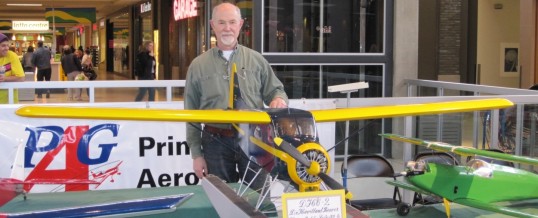 The PG Aeromodelers Pine Centre Mall show is on Friday March 13th and Saturday March 14th.
Please stop by and check out some of the interesting aircraft our members are displaying, try the flying simulator, and chat with a great group of people.
Event details can be found on our Schedule page.
See you there!