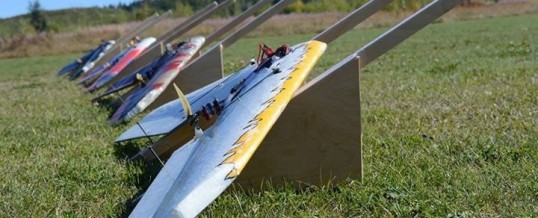 There's been numerous PGAM members jumping on board the crashtesthobby.com Assassin bandwagon lately, and for good reason.
It turns out that these combat wings are about as much fun as you can legally have with a piece of foam! So much so that I figured that it would be worthwhile to share where we're getting them and the setup we're running.
The total build cost is approximately $120CDN plus batteries. They do require a bit of labour to assemble, but once built they're as tough as nails. If you have any questions ordering or building please don't hesitate to ask.
Hope this post helps you guys get started so that we can do this. 🙂